Integrated Promotion of Business and ESG Initiatives

Alfresa Group's Sustainable Corporate Management
The Alfresa Group aims at realizing sustainable growth and contributing to a sustainable society, making sincere efforts in its business as well as pursuing "profit generation," "job creation," and "customer creation" alongside "consideration to social impact by company activities."
To realize this goal, we identified eight priority issues (materialities) and have implemented initiatives.
Alfresa Group's Important ESG Issues
Environment
Social
Governance
Contribution to the SDGs
The SDGs form a common language for resolving the many issues faced by society and achieving a sustainable society. The SDGs are common goals that not only national governments but also private-sector companies should work together to achieve. The Alfresa Group will contribute to the realization of a sustainable society and the achievement of three SDGs in particular, through initiatives to address materialities it has identified as essential to sustainability management.
SDGs Pursued by the Alfresa Group
GOOD HEALTH
AND WELL-BEING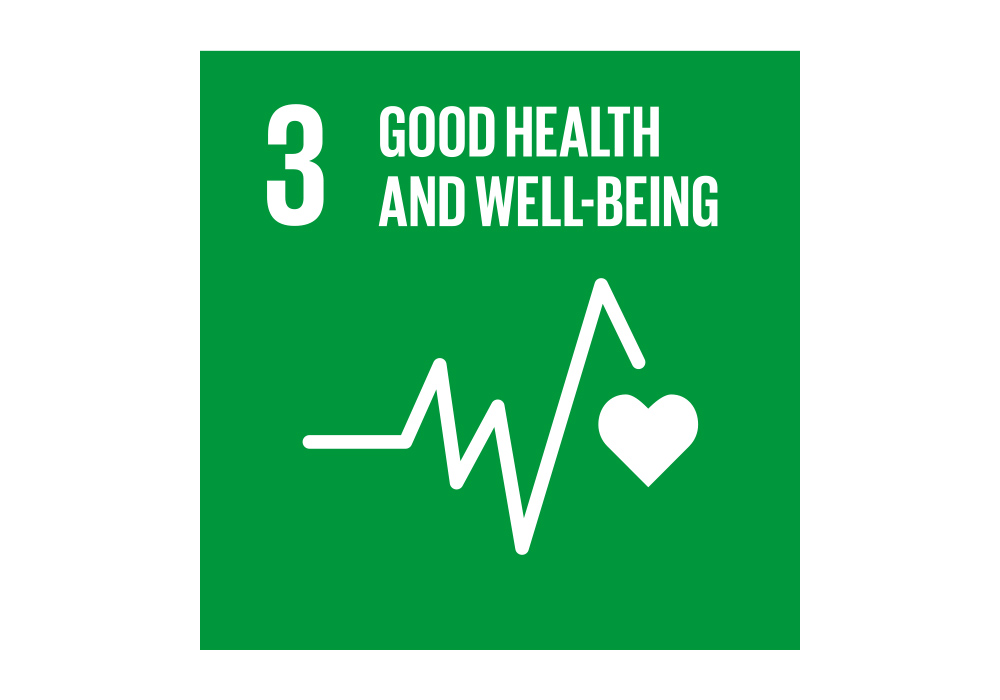 The Alfresa Group's business activities in itself make a contribution to everyone's health. By sincerely engaging in business activities, the entire Alfresa Group is facilitating better health for everyone. In addition, we are working to reduce the number of traffic accidents through distribution of our products, which are used in many automobile models.
DECENT WORK AND ECONOMIC GROWTH
Starting with strict compliance with labor security-related laws and regulations, one of the most important management issues for the Alfresa Group is to foster our valuable people through promoting diversity, developing talent, and creating more fulfilling workplaces. We aim to spur economic growth through the deployment of cutting-edge technologies and endeavoring to create jobs and increase employee satisfaction.
SUSTAINABLE CITIES AND COMMUNITIES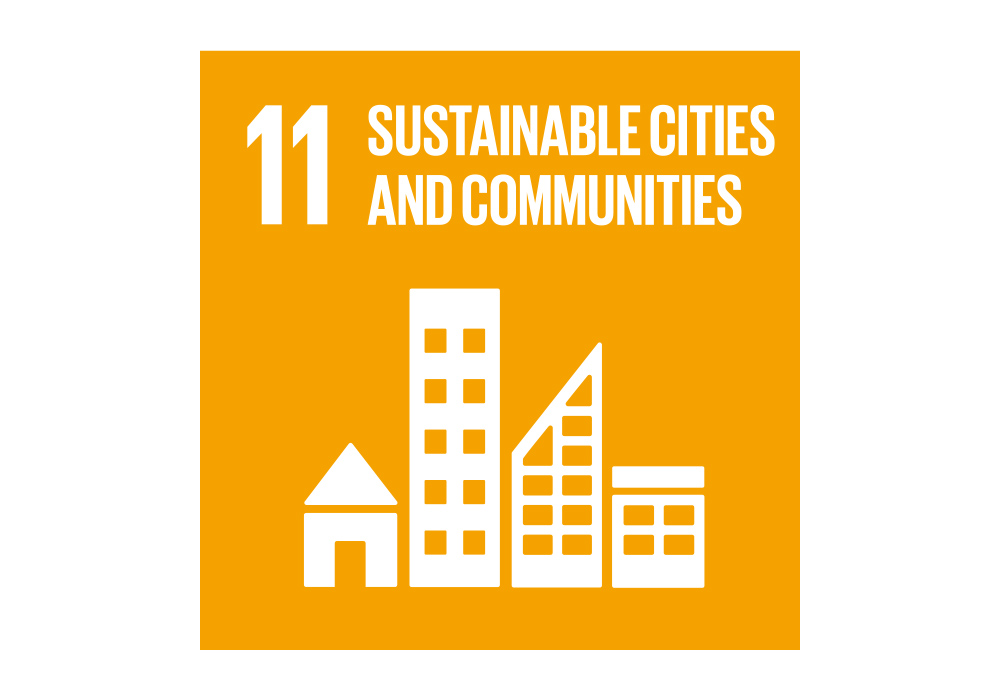 The Alfresa Group engages in its business activities with regional communities. We also support the creation of the Community-based Integrated Care System. During emergencies, our business continuity plan (BCP) ensures the supply of ethical pharmaceutical products to places where they are needed on a national scale, so that the distribution of ethical pharmaceuticals continues uninterrupted.
Our Approach to Material ESG Risks* in the Healthcare Distribution Business
Fleet Fuel Management
Vehicles are an essential means of delivering pharmaceuticals and other products to our customers. In order to reduce fuel consumption, we make every effort to use vehicles with great fuel economy and encourage drivers to drive in an eco-friendly manner.
Counterfeit Drugs
In the Ethical pharmaceuticals wholesaling business, pharmaceutical products are supplied directly by pharmaceuticals manufacturers. When our pharmacies purchase pharmaceutical products, we make sure the seller is in compliance with laws and regulations to prevent the distribution of counterfeit drugs. It is also mandatory to double-check expiration dates and lot numbers for pharmaceutical products.
Business Ethics
The Manufacturing business and the Ethical pharmaceuticals wholesaling business are subject to the Fair Competition Code Concerning Restriction on Premium Offers, etc. In September 2018, Guidelines on Information Provision in connection with Promotional Activities for Ethical Drugs were issued, and our business practices follow these guidelines.
Product Safety
We manufacture, sell, and distribute pharmaceuticals in accordance with guidelines, laws and regulations, such as Act on Securing Quality, Efficacy and Safety of Products Including Pharmaceuticals and Medical Devices. Pharmaceuticals that require special handling are strictly managed.
Product Lifecycle Management
The transportation of pharmaceutical products from manufacturers to wholesalers entails the use of corrugated containers for shipping boxes. At our wholesale logistics centers that receive these products, the large volume of used corrugated containers is compressed using specialized machinery and handed off to a recycler for the purpose of eliminating waste.
* The above information is based on the five topics identified by the Sustainability Accounting Standards Board (SASB) as the ESG factors for the Health Care Distributors that are highly likely to have a financial impact on the sector. SASB generally requires the Group to disclose the relevant information based on its identified ESG factors.